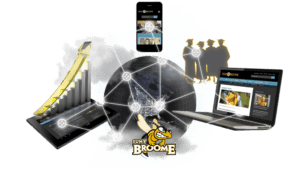 What is Ten-Digit Dialing?
In a nutshell, ten-digit dialing requires the use of an area code with a phone number even if it is the same as the area code you are calling from.
This change supports 988 as the new 3-digit code to reach the National Suicide Prevention Lifeline.
Although this has been in place since April 24, 2021, beginning on October 24, 2021 all calls will be required to use the area code + telephone number.
From on-campus this means dialing a 9 + area code + telephone number.
Example: 9 + 607 + ###-####
This also applies to all faxes and personal speed dials programmed on campus phones.
Long distance calls will not change and still require a 1 before the area code.
The area codes in New York that are affected are 516, 607, 716, 845, and 914.
See more information on Ten-Digit Dialing.
Please email ITSupport@sunybroome.edu with any questions.
Submitted by: Tina Tomassetti
Tags: ITS