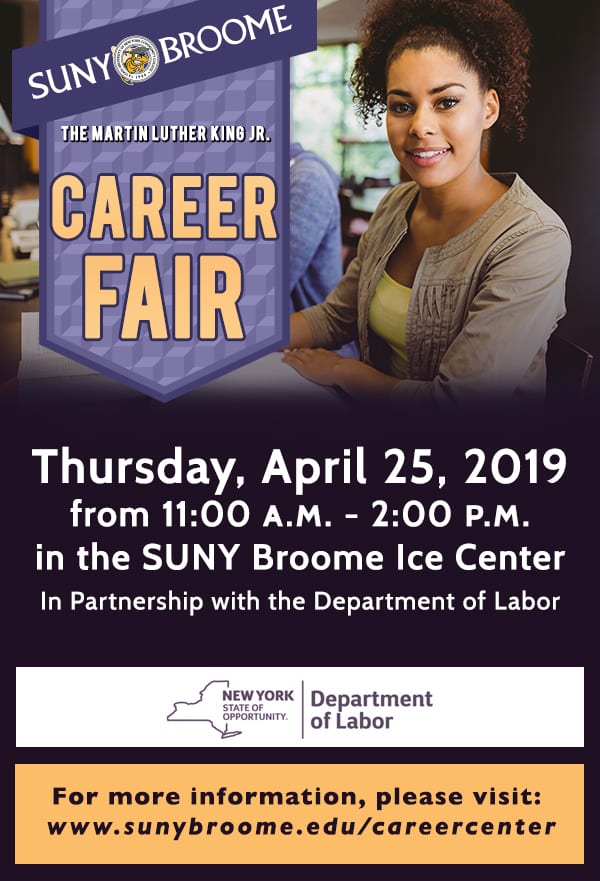 In partnership with the New York State Department of Labor, the 2019 SUNY Broome Martin Luther King Jr. Career Fair will be held on Thursday, April 25, 2019, from 11 a.m. to 2 p.m. in the SUNY Broome Ice Center.
The event is FREE for job seekers to attend and open to all SUNY Broome students*, alumni, and community members.
There will be 90 employers in attendance, all with anticipated or open opportunities (full-time, part-time and/or internships). They are extremely eager to speak with qualified candidates.
Visit the ALCC to develop your resume and practice your elevator speech before the Career Fair. Schedule an appointment by visiting www.sunybroome.edu/careercenter.
*Attendance at this year's Career Fair will earn current SUNY Broome students an entry into our iPad giveaway! See website for full details.