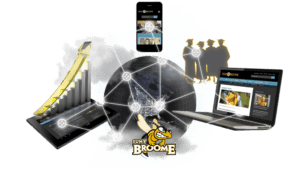 Campus Communication – Approved ITS Maintenance Dates
Please find below a list of campus approved ITS Maintenance window dates for 2022. All time windows are between 6:00 pm – 9:00 pm.
Please note: When and if these dates are used, the campus will be informed at least one week in advance with the specific details regarding the nature of the maintenance and what services will be affected.
If you have any questions please do not hesitate to reach out directly to us at ITSupport@sunybroome.edu
Thank you,
CAMPUS approved maintenance windows
2/28
date during week of 3/14
4/21, 4/22 – Spring Break
date during week of 4/25
date during week of 5/9
date during week of 6/20
date during week of 7/18
date during week of 8/1
9/1
date during week of 9/12
date during week of 9/26
10/11
11/23
date during week of 12/5
Submitted by: SUNY Broome ITS
Tags: ITS